How many times have we heard someone (including scientists in the field) say that the Big Bang exploded from 'nothing'. Or the newage yayas hopping onto the quantum mechanics bandwagon claiming that 'quantum possibilities' prove ghosts, or other so-called psychic phenomena. Capitalists wasted no time at all putting out their own interpretations of quantum theory, erroneously slanted to support their own agendas. Witness: The Secret, or Marlee Matlin's embarrassing "What the Bleep" movie.
Let's take these one at a time.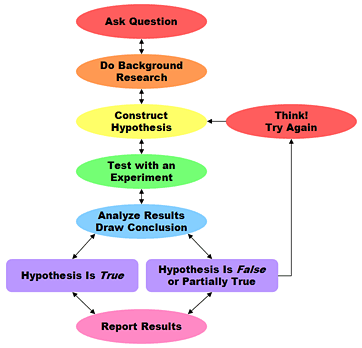 What is 'nothing'?
Well, the one thing the physical science 'nothing' is not, is the literal definition of 'nothing'. As non-scientists see it, the non-scientific definition is that 'nothing' is the literal and absolute absence of anything at all. This is why I have a problem with physicists who use the word 'nothing' when they mean 'singularity' when referring to the big bang, or when defining a vacuum in space, for example. In neither case does 'nothing' mean a literal absence of everything.
'Nothing' in the sense of the big bang means 'something we can not as yet define'. Even those scientists whose hypotheses come closest to literally meaning 'nothing' accept that there were quantum fluctuations which gave rise to the content which exploded into the big bang. There really is no such thing as 'nothing'.
Most scientists say 'singularity' rather than nothing, but it's too little too late – the non-scientific (and particularly the religious) communities have grabbed onto the poor misunderstood word and ridden it like hell to prove that science is foolish. Only, … well, it isn't science that's foolish here.
Let's talk about so-called 'random' events.
How can I say that events aren't random, when QM claims that anything that can happen will happen? Here's how: Let's finish that sentence – "Anything that can happen will happen when the deterministic events leading up to the event in question happen." Things appear random in both the non-scientific view of life as well as in science – BUT the randomness is illusory. We are simply incapable of observing all the myriad determined events prior to the event we're trying to observe. The complexity is overwhelming, lending a very real 'sense' of indeterminacy – a real feeling, for example, of one having 'free will'. But that's a topic for my Freethought column! Suffice it to say that I know of no serious QM physicist who actually thinks there's anything purely random at all, when you get down to it. (Unless he's mixing theology with science, which really isn't scientific.)
The words 'nothing', and 'random' are used as a scientific shorthand. Works fine when everyone understands it, but is a true disaster when misunderstood. Like 'nothing' there really is no such thing as 'random'.
Finally we get to the most maligned word in science today – theory. Maligned by those outside of science, of course. Let's pick an easy one – the 'theory' of evolution.
Non-scientists define 'theory' as a set of ideas which are not proven, e.g. "My theory of the robbery is that it was an inside job!'. The value of my theory is based entirely on how much 'real' data I had reviewed when concocting it – but it's not proven until the inside employee is identified and found guilty – if then! At that point, we don't use the word 'theory' any longer. We simply state it as fact – "Employee X was (or probably was) the thief."
However that's simply not the way the word is applied in the scientific method. One can substitute 'hypothesis' for theory in the lay example and be somewhat closer to an accurate definition, though within science, you'd better have some very serious data to back up your 'hypothesis' or you'll soon be looking for a job as a janitor.
Within the scientific method, before someone is permitted the use of the word theory, it must have been presented in multiple hypotheses, and must have been then rigorously attacked (in the sense of working to discover the facts or errors in the hypothesis) by numerous other scientists, who are most eager to discover the 'truths' of the hypothesis.
Only when there is incontrovertible evidence for the correctness of the hypotheses can the word 'theory' be applied. What is incontrovertible evidence? Well, in our famous theory of Evolution, there's so much evidence it's downright embarrassing that some people don't 'get' it. Science is humble, too. It's equally as happy when proven wrong as when proven correct. It's about knowledge. It's a matter of evidence.
There's the huge fossil record which provides evidence you can hold in your hands of the processes involved in evolution. Geological records support it. Genetic studies prove it happens. Biologists find evidence routinely. In fact, the very basis of biology is evolution. Try really understanding anything without it!
After all, 'gravity' is also a theory. Does anyone doubt it? One hopes not. Then what is it that remains in question? The mechanisms which drive evolution – in other words, we know it's happened, we're not entirely able to explain HOW yet. t's complex! There's much about gravity we don't as yet understand. How can it be so strong yet essentially so weak that a baby can overcome it when she tosses a ball in the air. Of course, gravity wins in the end, the ball always comes back down.
So, when we're interested in scientific findings, let's start out on the same page, by understanding the basic terms used, and how they are used within science. The scientific method is rigorous and there's no room at all for individual definitions of terms. That is how a scientist can fly… with the tools of specific, scientific language at his or her disposal, s/he can truly communicate to others exactly what s/he means.
That very same scientific language is what gives us, the non-scientists, the ability to peek inside and learn. Let's not succumb to our own arrogance, but instead, learn a bit, and be given the chance to truly learn more.
How about a New Year's Resolution – learn the scientific method, and apply it to something. Anything! And enjoy your delight at the process, and maybe even finding out some facts – whatever they are!
Suggested reading: NCSE: The National Center for Science Education 's page on Theory and Fact: http://ncse.com/evolution/education/theory-fact
Image courtesy of http://www.sciencebuddies.org/science-fair-projects/project_scientific_method.shtmlFor more of Carol's science articles, visit http://www.examiner.com/science-in-philadelphia/carol-everhart-roper